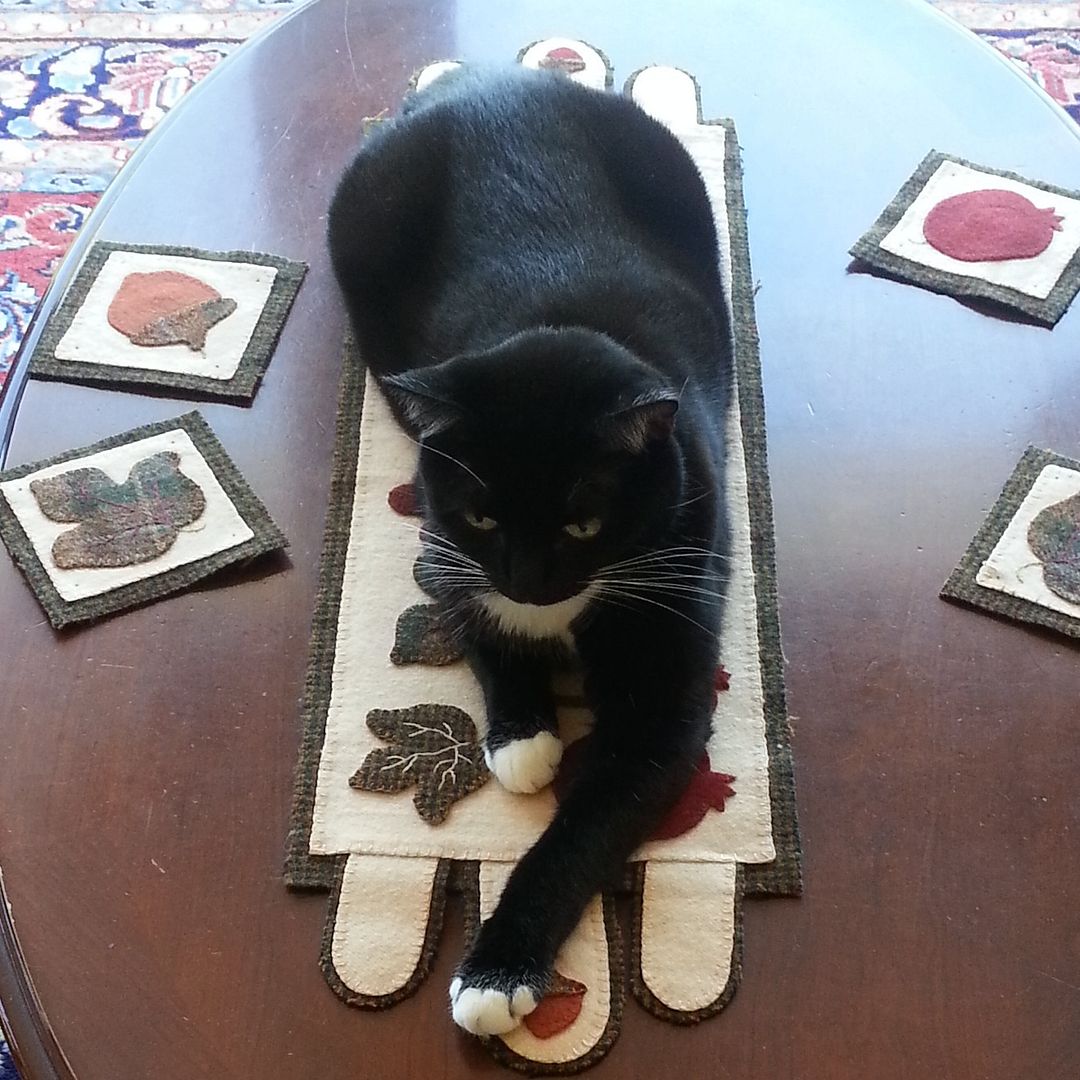 I would love to show you this table mat I made a few years ago. It's wool, in lovely Fall colors with a lot of stitching on it. There seems to be a little problem photographing it though. I give Hestia credit for figuring out exactly how to fit on the long, skinny cozy place. At least we can admire the matching coasters that she hasn't knocked on the floor yet.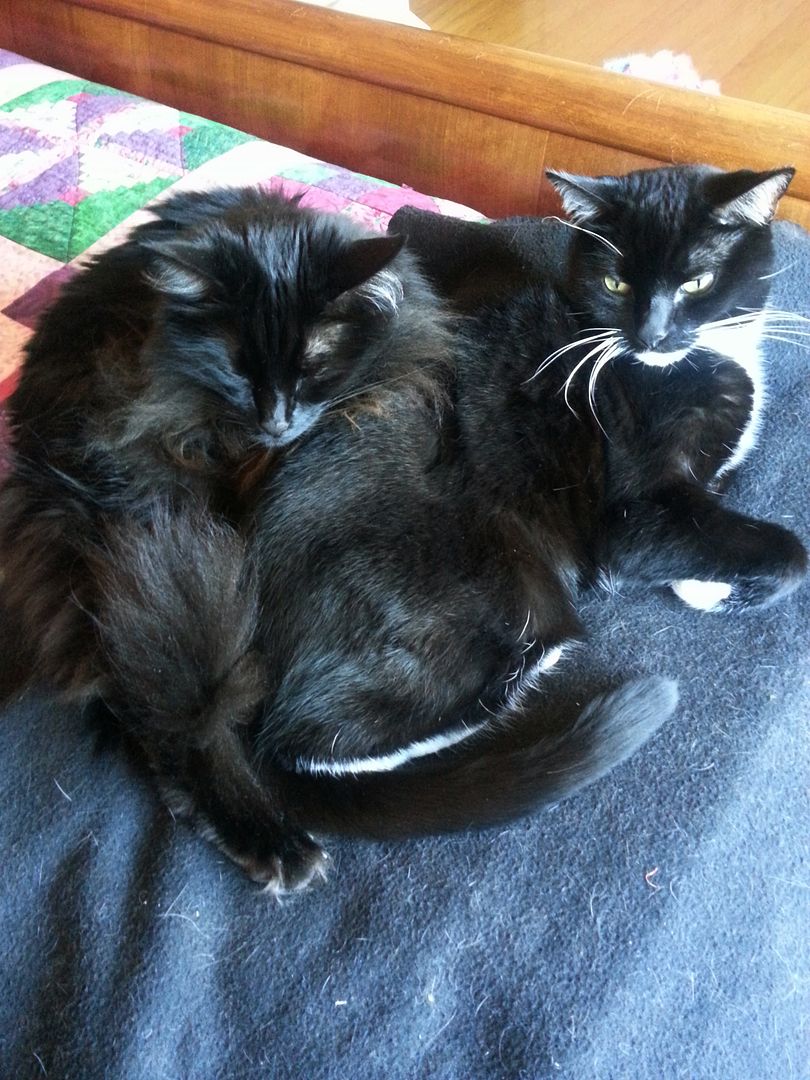 Hestia and Dumbledore don't often cuddle together. They swarm on top of me whenever I sit down, but I seldom see them seek out each other for a nap. I can't even tell where the rest of Dumbledore's body is in this picture. As you can see, I've carefully put a black blanket on the bed to try to reduce the cat hair on the quilt. It almost worked this time.
I hope you're cozy at your house - with a lot less hair around than I seem to have at mine!