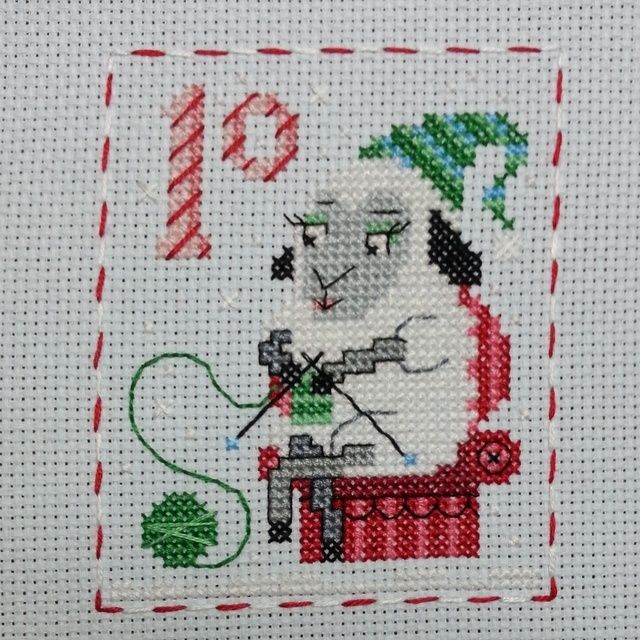 Here's the next in the series of free Advent Animals from
Brooke's Books
. Isn't she cute?
As I make each one of these I decide that it's my favorite. I just love everything about this one - her chair, her ball of yarn, her cute eyelashes.
It's been blistering hot here. We're so used to mild weather that our house doesn't have air conditioning. This is one of the few days I wish we did! I can't fire up the iron and sew when it's this hot. I'm looking forward to some cooler days next week.
I hope you're staying comfortable! Is it Fall weather yet where you are?