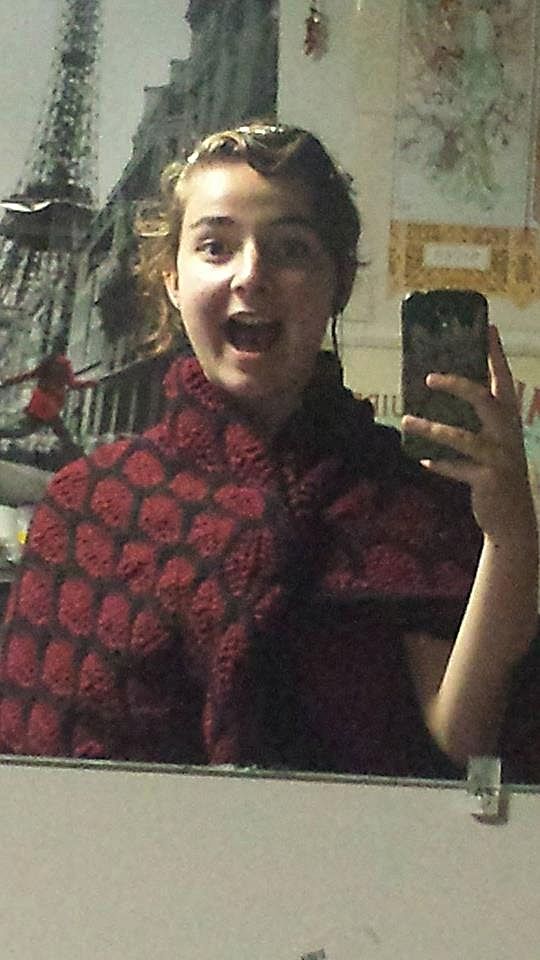 Drama Girl sent me this selfie after she received the afghan I made for her. I think she likes it.
She wanted maroon and black. Maroon is a difficult color to find in the yarn section of the store. While I was spending forever trying to decide if this was really maroon, an old friend showed up. We both started looking all over. When you have two people who work with colors all the time you have conversations like this:
"Is this maroon?"
"No, that's garnet. How about this one?"
"No, definitely too burgundy. What do you think of this one?"
"Absolutely not, that's definitely cranberry!"
I'm not even sure I know what maroon is any more. I googled it when I got home and there really is a whole range of color that's called maroon.
It doesn't matter. All that matters is that my daughter is happy with something to cuddle up with when she's in her little chair in her dorm.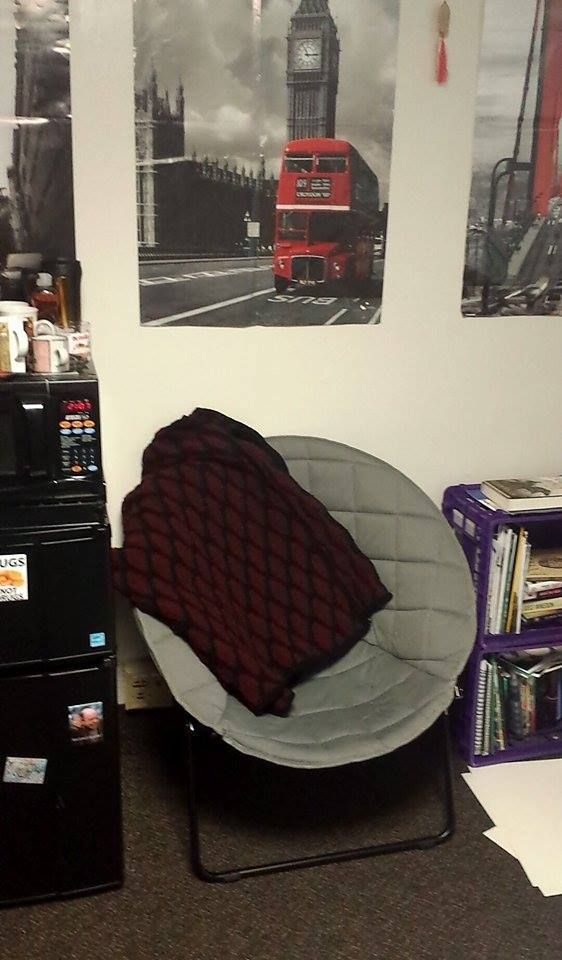 The free pattern for this afghan can be found
here
.