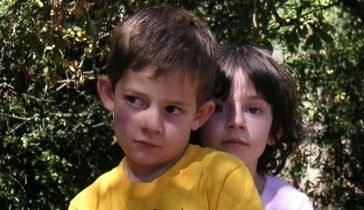 In my heart, my twins will always be these little imps. Sitting on a log in the woods, enjoying an adventure with me.
This photo proves what a lie that is. No longer little, no longer with chubby cheeks. They talk about college applications at the breakfast table and take turns running around in their little car.
The process of leaving has begun, and there is nothing I can do to stop it. It is the way of all creatures, but nothing that can be said or explained to me will make it any easier. It was hard enough packing off their older sister last year. I can already feel the sting of the empty nest to come.
I am already worried about the logistics of dropping off two kids at college. What if they need to go at the same time? How do parents of twins do this? And more importantly, how does the heart survive the loss?
So right now, with the time that is left, I savor every moment. Every conversation. Every time I have to tell somebody to pick up socks. I wish I could make it all slow down.
All I can do is remind myself of the amazing people they are about to become. How I will be a spectator in their wonderful lives.
And if I'm really lucky, we might just have a few more wonderful adventures together.