I don't watch a lot of television. When I do, I tend to have something in my hands to work on at the same time. It's hard for me to just sit still and watch and do nothing else.

Like a lot of people, I binge watch an entire series sometimes. I guess I rationalize that if I'm crocheting at the same time, I'm not wasting time.


We now have a whole stack of crochet afghans in the house. The top one was about four seasons of The Walking Dead. The pink and gray ripple was the entire series of Gilmore Girls. Jungle Boy has one in his room that I made while watching all the Harry Potter movies.
I keep giving them away. One is en route to Drama Girl at college and I'm kicking myself for not remembering to take a picture of it before I mailed it. It was made while watching Parks and Recreation.
Yet no matter how much I try to use up scraps, it seems my supply of balls of yarn is never-ending. I don't even remember buying all this yarn.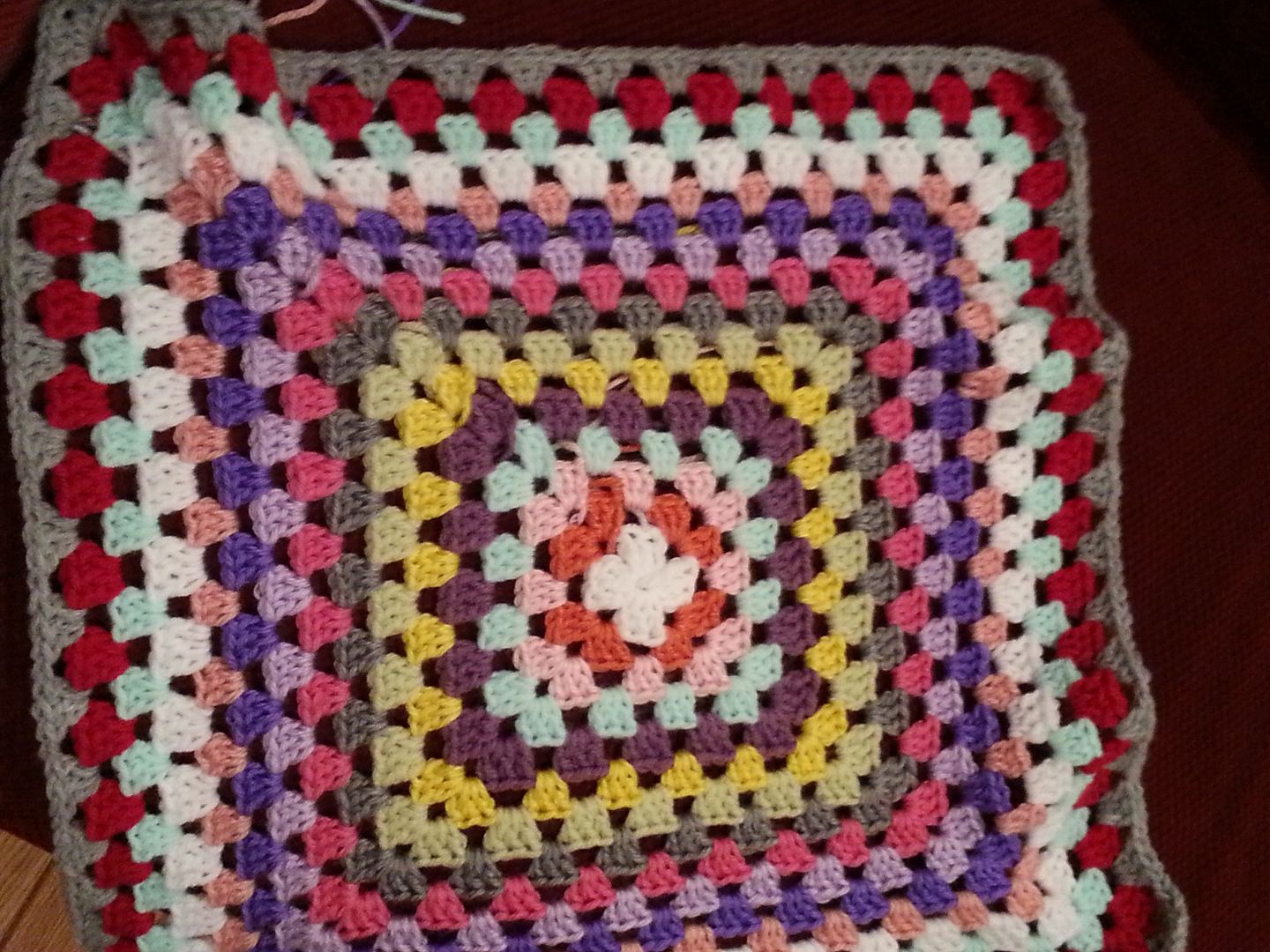 As soon as I finished the one for Drama Girl I had to start another one. Just one simple square that I'm going to keep adding to.
This one is Portlandia.
I'll stop hooking if Netflix stops offering shows I like.