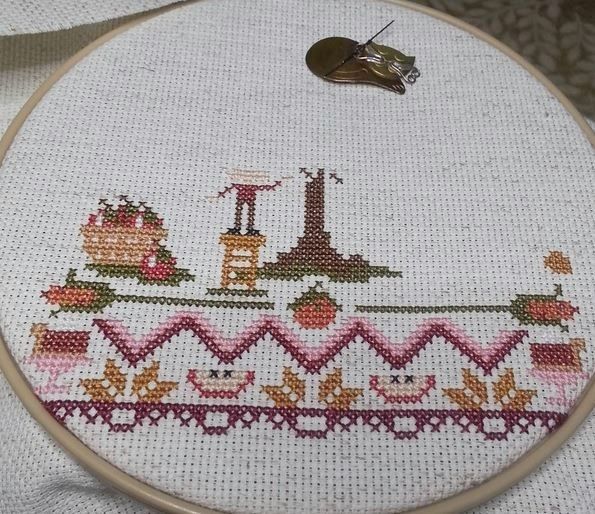 This is my current work-in-progress. It's a pattern from Frosted Pumpkin Stitchery and although it looks simple enough on paper, it actually is a little slow-going because of all the color changes.
On my timeline for getting projects done, this one is supposed to be finished after Halloween, so I have plenty of time to work on it. As you may have guessed, I like to juggle a lot of different projects at the same time. It keeps it all fun for me.
There is a method to my rotation, and I plan to do a few blog posts on it in the future. I'm one of those people who is very organized about being very creative. Stay tuned.
Linking up today to Slow Sunday Stitching at Kathy's Quilts.