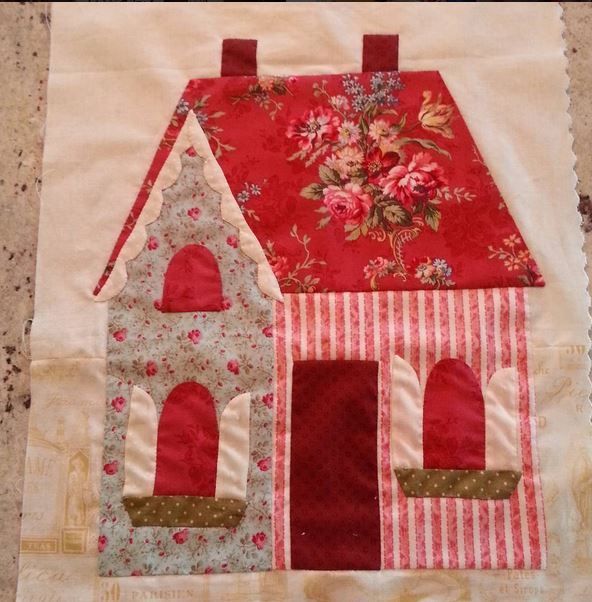 This is the third block for my "Sweetheart Houses" quilt. I love the fabrics for this one. I'm not ashamed to say that I'm all about girly pink flowers. My inner child is so happy. This block will have some embroidery added later and a cute button doorknob which I'll add after quilting.
This project is going to take a rest for a bit because it looks like it's time to put some work into my Autumn and Halloween projects! Our weather is so beautiful, I'm not really ready for Fall to start. The kids are busy with homework these days though, so it must be that time of year.
Today I'm joining Kathy at
Kathy's Quilts
for her linky party. Lots of beautiful hand work there. Follow the link to see.
If you are in the U.S., have a nice 3-day weekend!