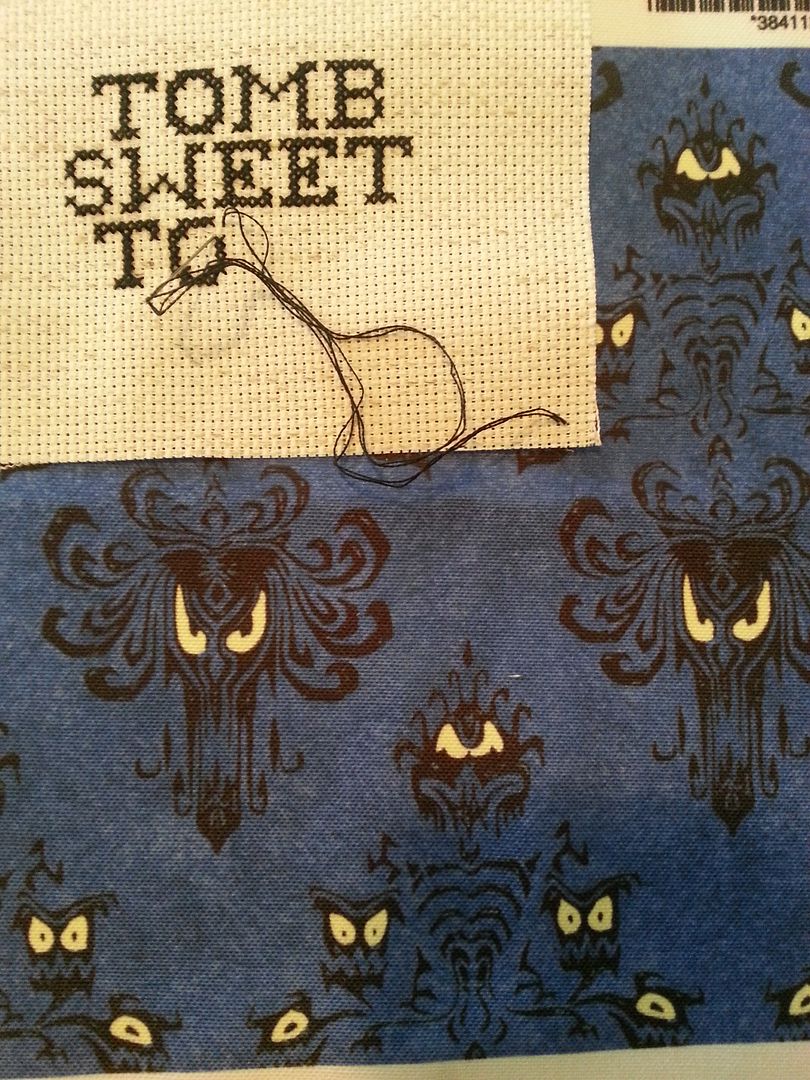 This morning I've been working on this little bit of cross stitch. I'm going to combine it with this little piece of fabric. For those who don't recognize it, the fabric is a copy of the wallpaper in the Haunted Mansion at Disneyland. I got a free sample of it from Spoonflower.com a while back and I finally figured out what I want to do with it.
Stay tuned to see the finished project.
What are you up to this Sunday?
Linking up with Kathy for her Slow Sunday Stitching party.