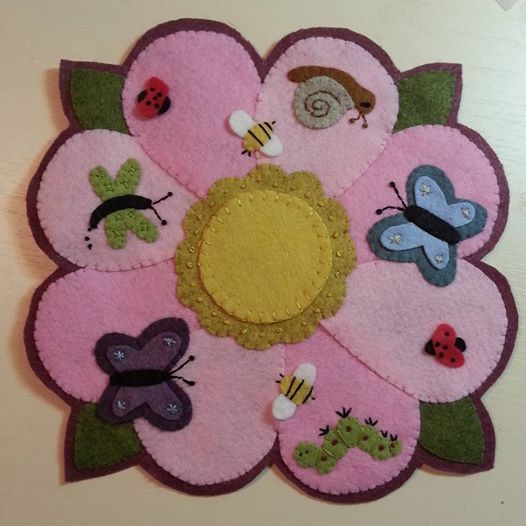 I made this candle mat recently. I love working with felt and this was a joy to make.
I do love candles. I went into a shop today that had at least 10 different kinds of pumpkin-scented candles. I stuck my nose in each one and I think after a while I just got confused by all of them. Who thought up pumpkin coconut? That one seemed particularly strange.
I left empty-handed. I do better with fewer choices I think. I also need to pull out the Fall candles from last year and see what still smells good. I bet there are a few pumpkin ones that still have some life in them.
Then I will need to make a Fall-themed candle mat. I'm all over this.
Linking up today with How Sweet the Sound for Pink Saturday.