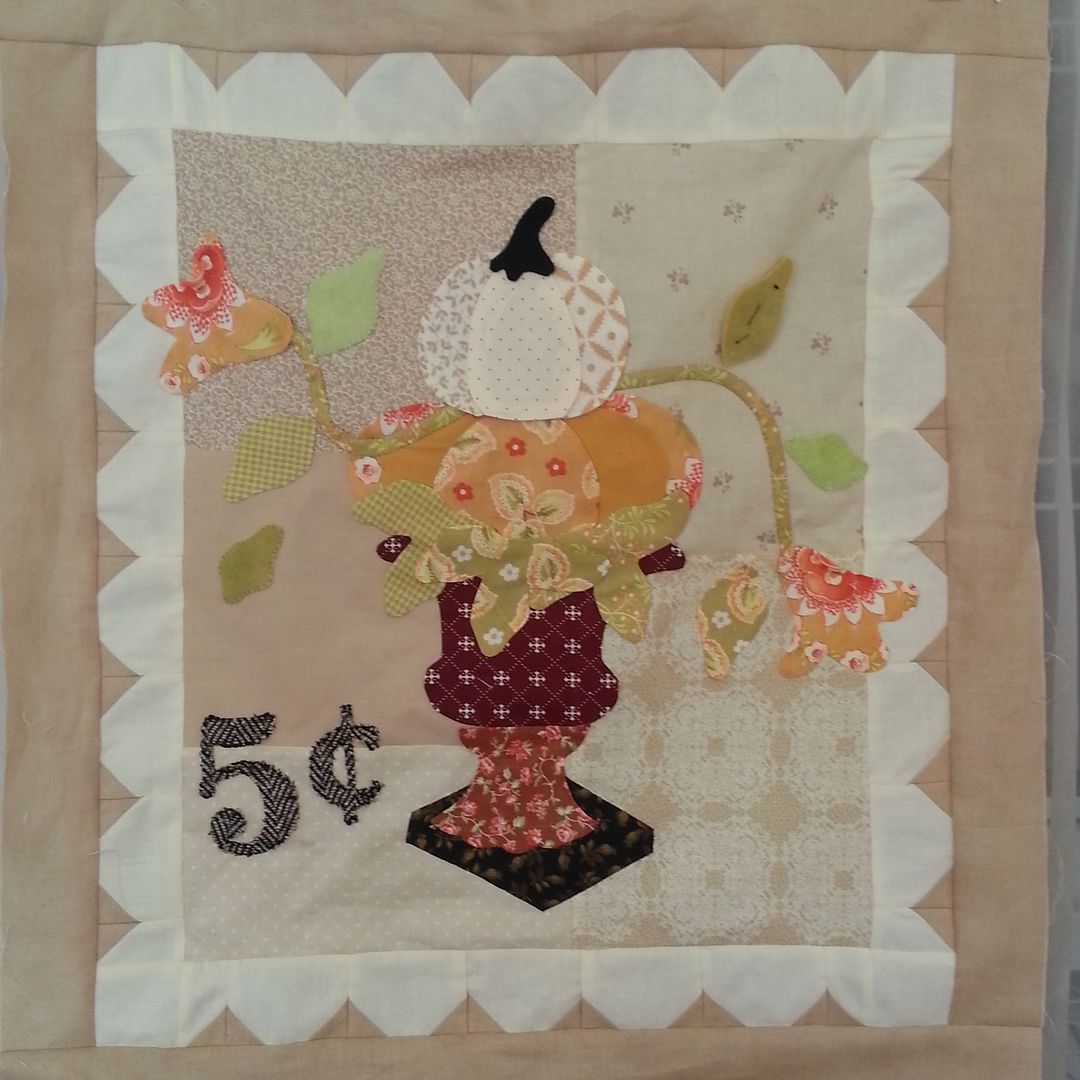 Here is the project I'm working on today. Some of the leaves are wool, so you can see the basting still in the one in the upper right. Now that I've taken a picture of it, the 5 looks a bit wonky. It seems a little tilted. This always happens to me, placement that looks great right under my nose looks a little off when I step back.
The pattern is "Cinderella Pumpkins" from
Fig Tree Quilts
.
The air is definitely cooler today, so pumpkin season can't be far. I found these at Target yesterday:
Pumpkin spice latte m&ms. Definitely delicious. I might have to go hoard a few bags to keep me going through the season.
Linking up today with WIP Wednesday at Freshly Pieced.