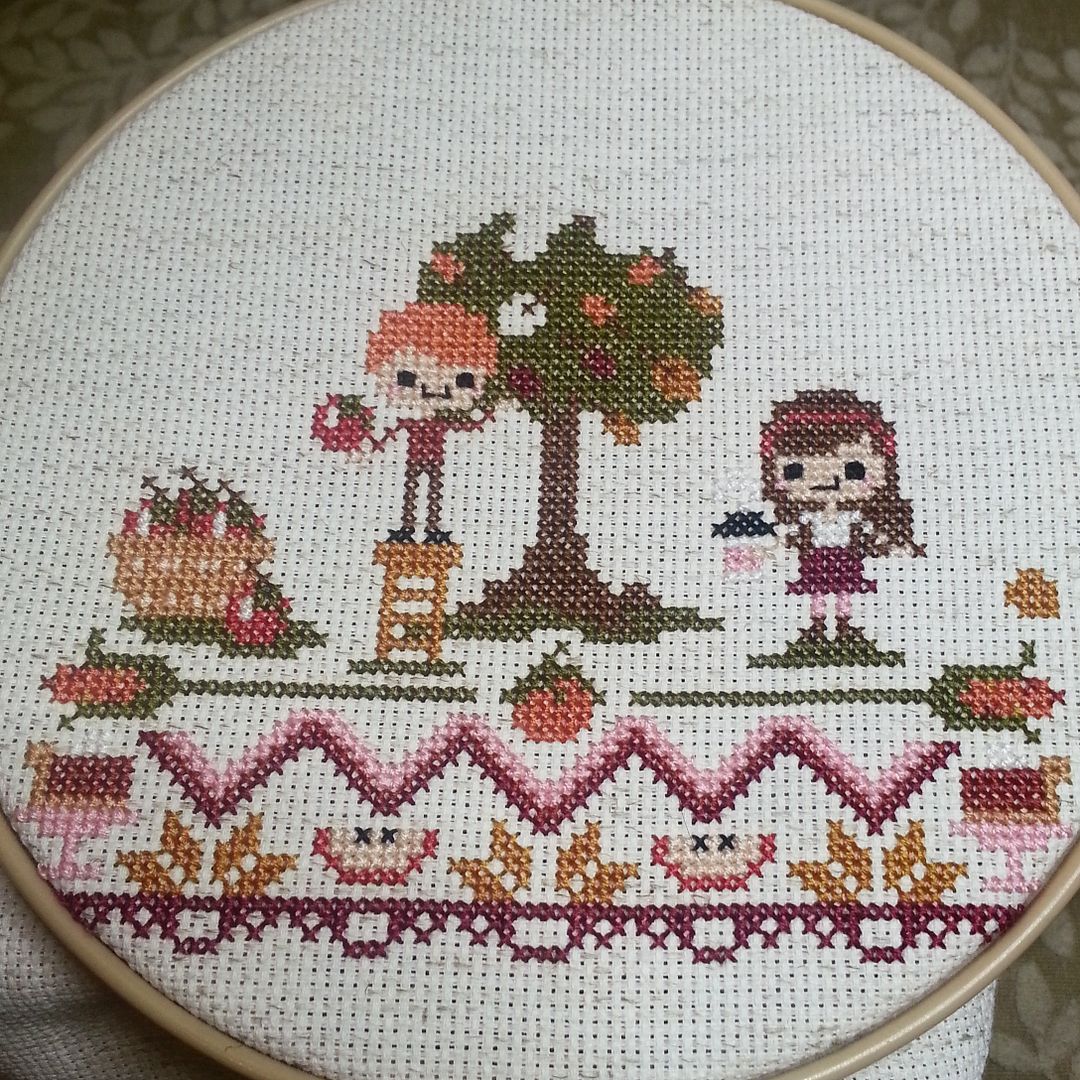 My Autumn Harvest Festival from The Frosted Pumpkin Stitchery is coming along. The top half should go relatively quickly after this. I love that the girl is holding a take-out coffee cup. Must be a pumpkin-spiced latte.
Linking up with Kathy's Quilts today for Slow Stitching Sunday.
I've almost finished showing all the Harry Potter quilt blocks. They're yelling at me to sew them all together now. Today I have a bag from Weasley's Wizard Wheezes shop, and a little pygmy puff that has escaped.