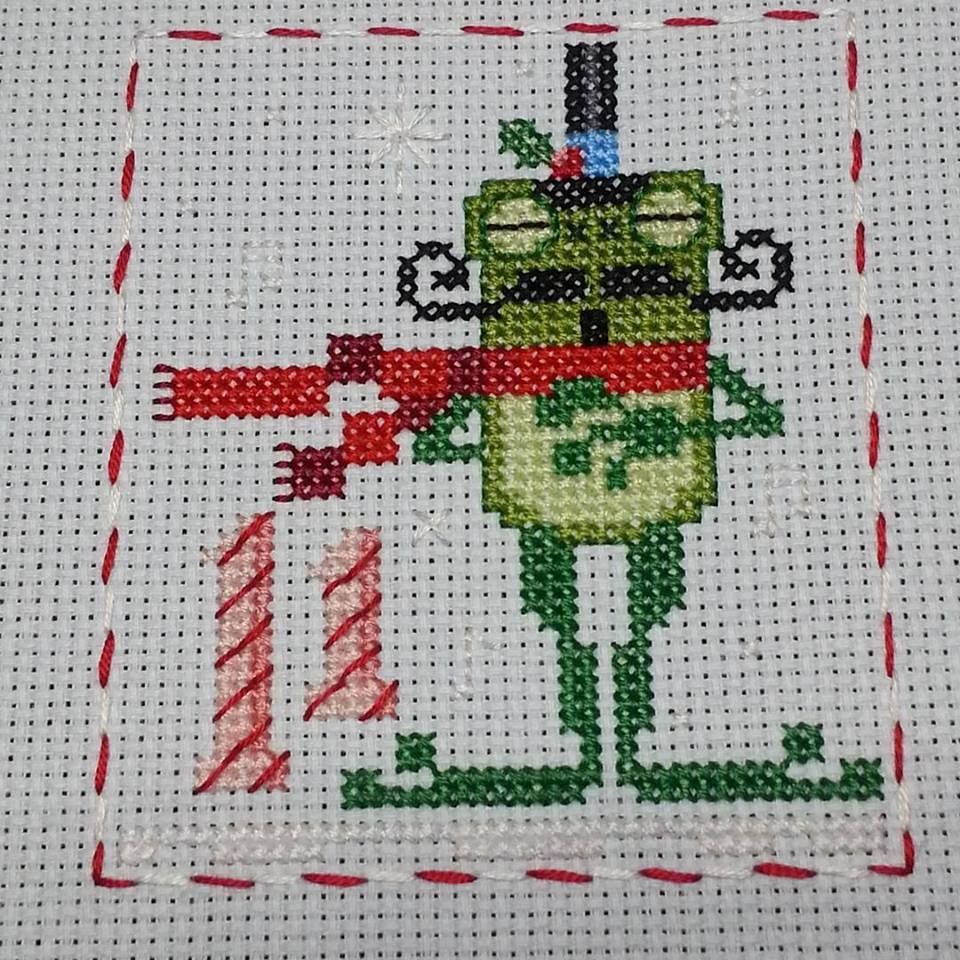 Here's the next finish in the Animal Advent series by
Brooke's Books
. His name is Fitzwilliam Frog and he sings in a choir. Hard to see in this light, but there are little music notes in the air around him. I'm assuming he has a nice bass voice.
This is part of a free set of cross stitch patterns you can find at the site I linked to above. There is a great group of people on facebook working on these right now. Stitching is so much fun when I can do it with others - even when those people are complete strangers all over the world.
I'm almost caught up with the Harry Potter quilt block show and tell. Today's block is a cauldron. I love this perfect fabric I found that looks like old stone.