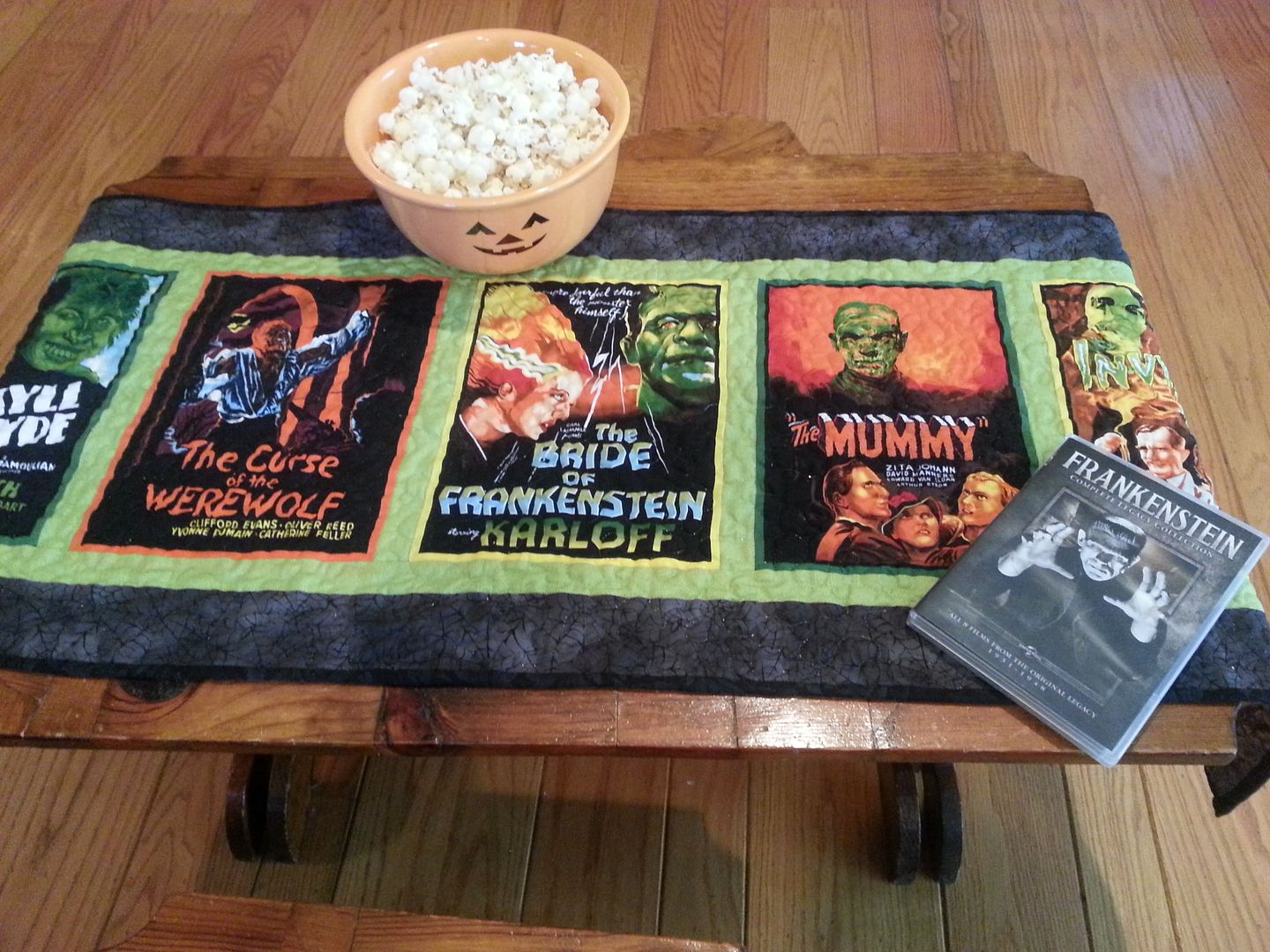 I finished my monster table runner! I put it on my little coffee table in the family room. I still have some of the poster fabric left over and Jungle Boy tells me that I should make some placemats out of it. Maybe next year. I'm on to other projects now.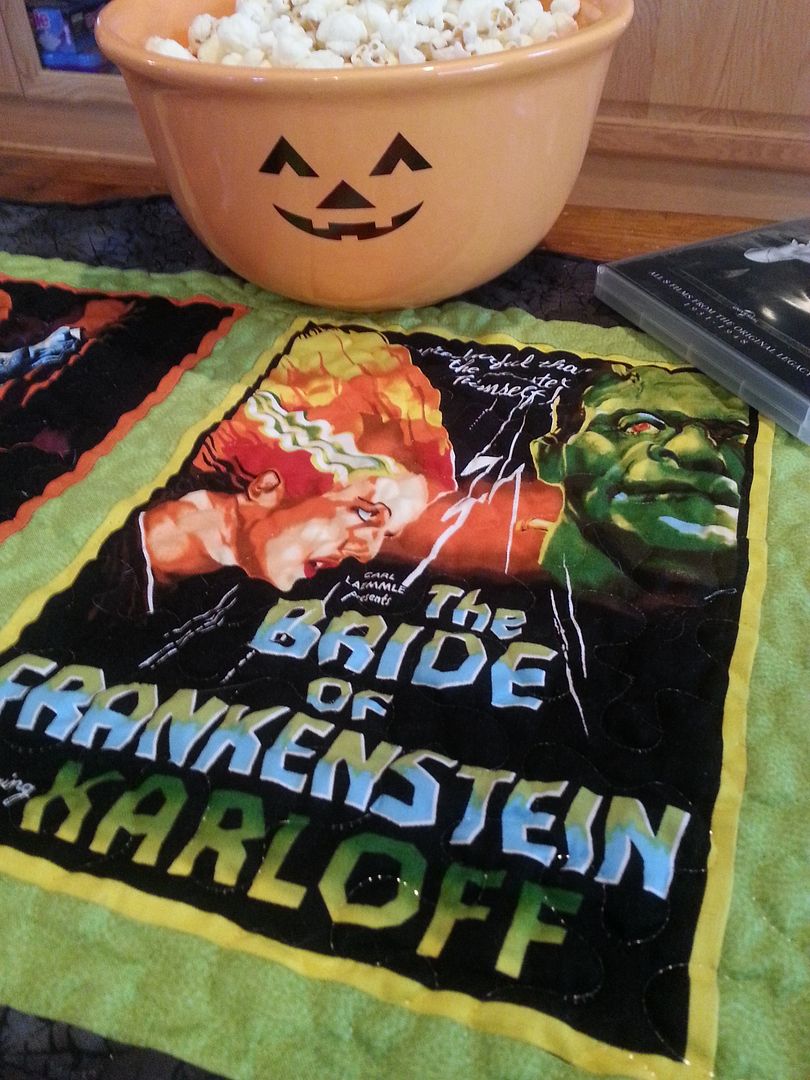 I used a nice ghastly green for the inner border and sashing strips and a black spiderweb fabric for the outer border. I did meander quilting all over with monofiliment. I found the cute bowl at a thrift store a few years ago.
This will add to my cozy setting where I watch my old monster movies throughout the month of October. They're silly and campy and I love them.
Linking up today with Finish it Up Friday at
Crazy Mom Quilts
.
Tomorrow I will post the final set of instructions in my series on UFO management. Let me know if you're implementing the program yourself!
Harry Potter quilt block for today: the Marauder's Map!
Beneath it is a book with a tiny broom - probably "Quidditch Through the Ages." The map fabric is available on
spoonflower.com
. I love how the piecing makes it look like it's unfolded.
Have a great weekend. Are you getting ready for Halloween?