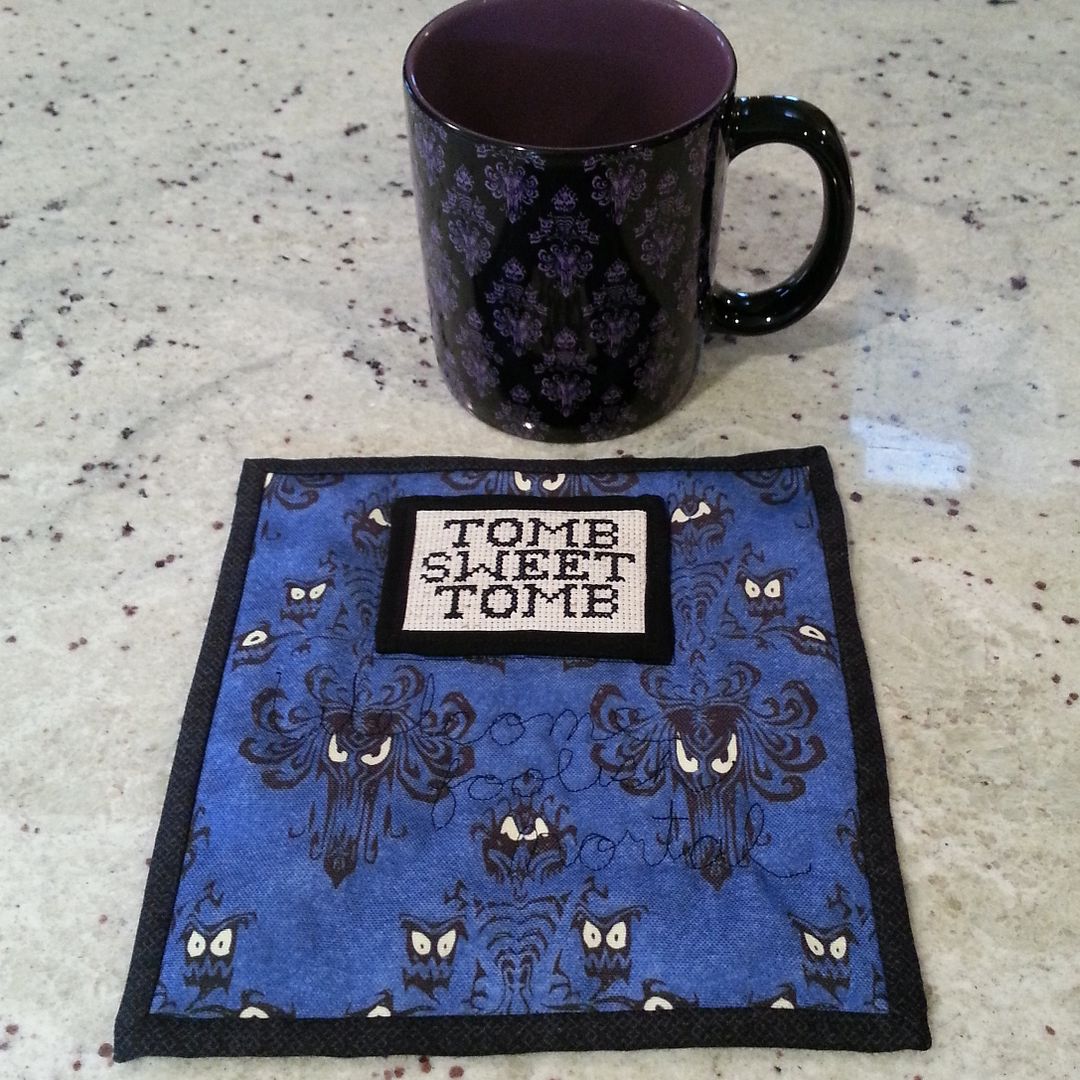 Here is my first Halloween finish to share with you. The background fabric was a free sample from Spoonflower.com of their Haunted Mansion wallpaper fabric. Unfortunately it looks like this particular fabric is no longer available or I would give you a link. There are a lot of similar patterns there though if you search.
The tiny "Tomb Sweet Tomb" cross stitch is based on a sampler you can see on the Haunted Mansion ride at Disneyland. If you look carefully, the only quilting I did was to write out "Welcome foolish mortal."
The mug is from Disneyland and is enormous (yay!) And has a special message inside when you finish your coffee:
"Hurry Back" is what the tiny ghost says as you exit the ride.
Today I'm also introducing my "Project of Doom" quilt. It's a Harry Potter themed bookshelf quilt that I've been working on for a while. I showed one block at the beginning of September, but I have many many more unique blocks to share.
Block 1 is a crystal ball. The fabric on the right is a fabric that Drama Girl picked up for me on her travels through Scotland. I thought it made a particularly good book spine.
Today I am busy pulling out all of the Halloween decorations and saying goodbye to summer and hopefully this incessant drought. I'm going to pretend the season is changing even if it doesn't look like it outside.