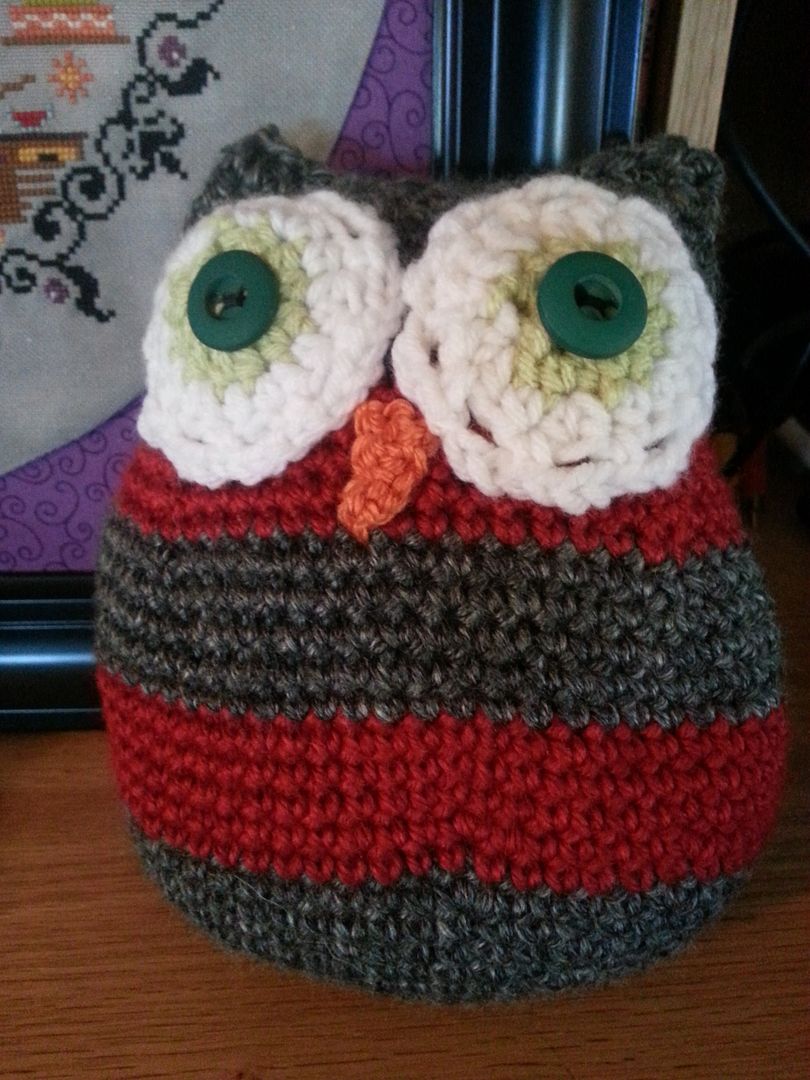 Isn't this little guy cute? He was a quick little project while I was watching a movie one evening. I think it took me longer to find matching buttons for the eyes than it did to create the rest of him.
You can find the pattern at
The Original Bizzy Crochet
. Instructions include two different sizes and they work up fast. Great way to use up leftover yarn.
He's hanging out right now next to my one of my Halloween cross stitch pieces. The kids got this awful toy rat that runs around the floor and scares the cats. I put it on the shelf so I don't keep stepping on it.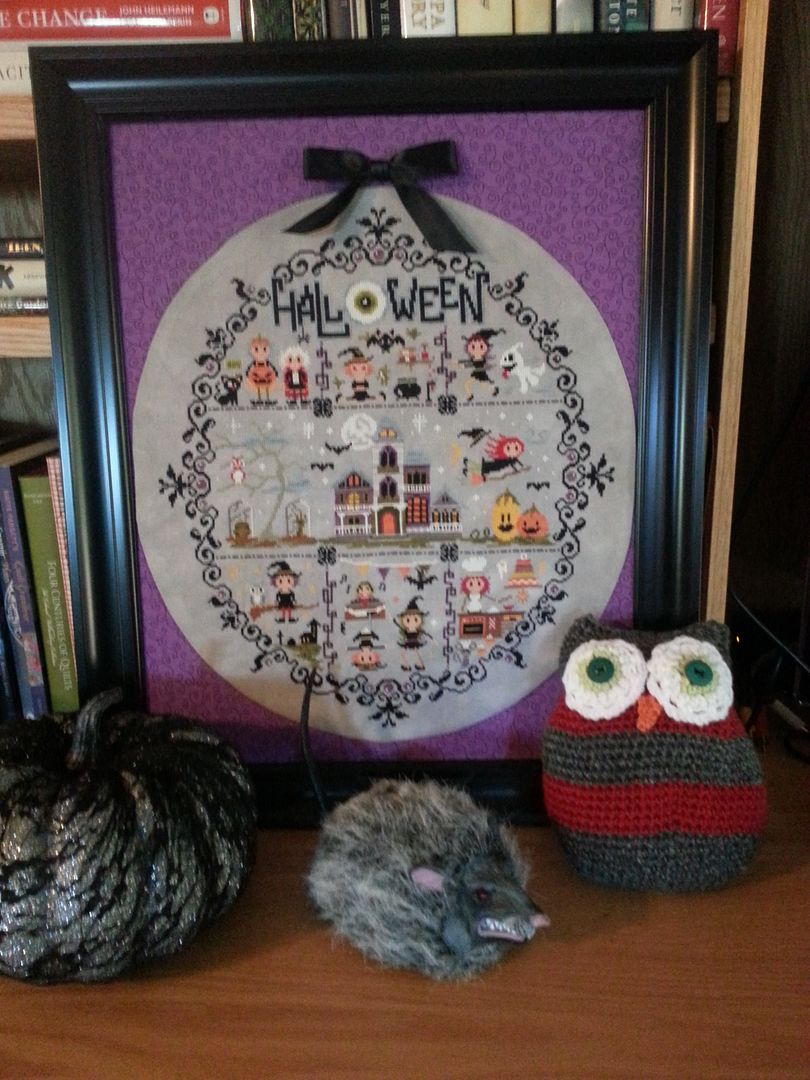 Linking up today with Needlework Tuesday at
Books and Quilts
.
The Harry Potter block I'm sharing today is for the fans of the books. It's the jar that holds Hermione's blue flame.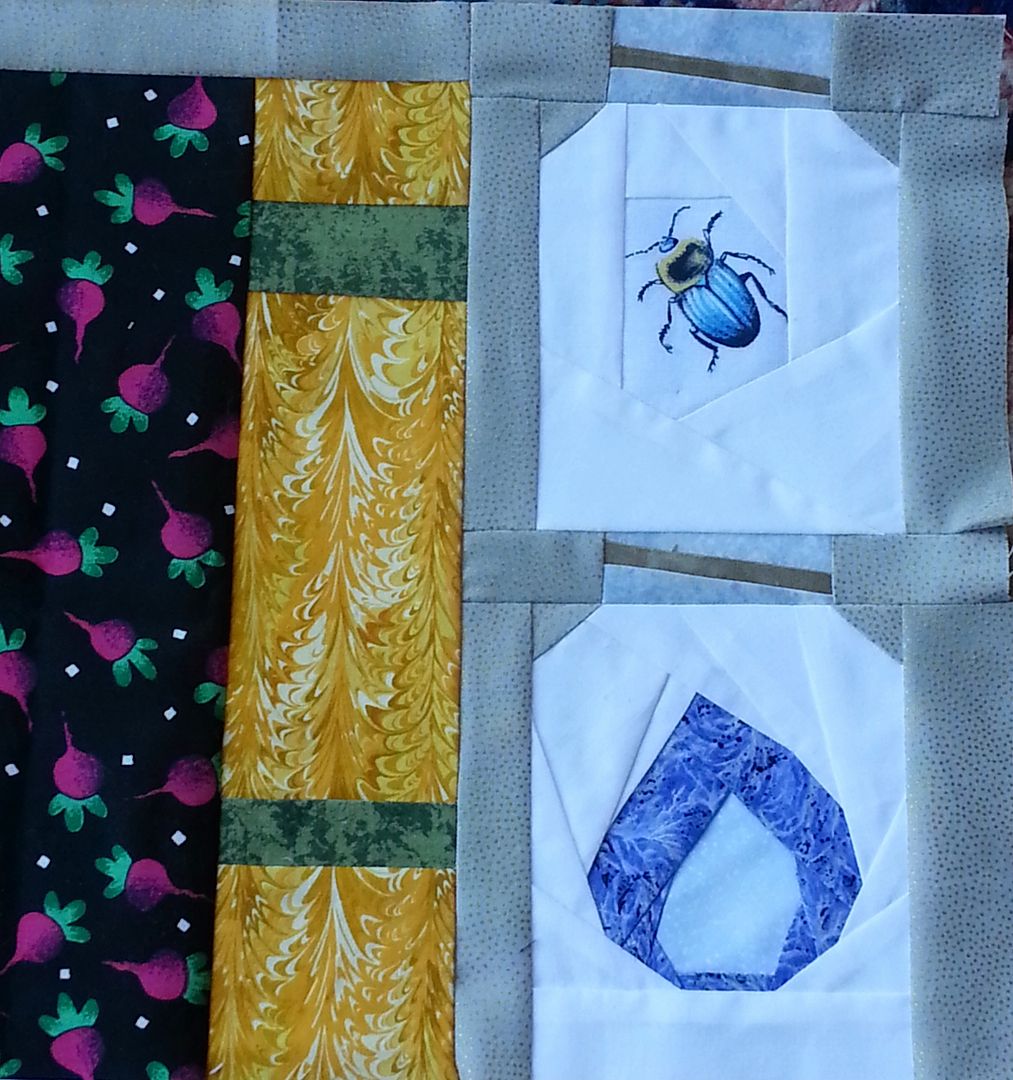 I liked the jar pattern, and I had extra room in the block, so I added a jar that's holding a bug - Rita Skeeter. I also found fabric in my stash that has radishes on it so that became a book spine in honor of Luna Lovegood, who wore handmade radish earrings.