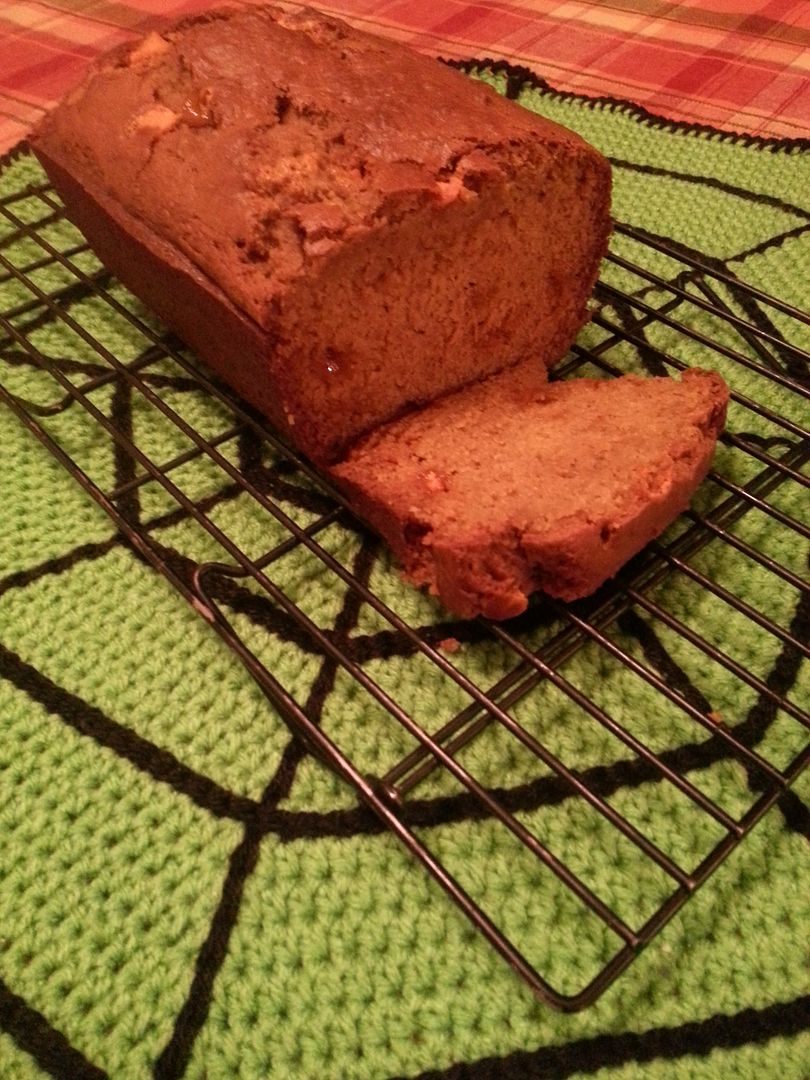 I tried a new recipe today. I had some bananas that were past their prime, some canned pumpkin, and some
Nestle Toll House Pumpkin Spice Chips
. I found a good recipe on
food.com
. The recipe calls for chocolate chips but I wanted to try out these seasonal morsels.
It turned out great. I wasn't able to get a picture before one of the teenagers cut into it. The outer crust has a perfect texture and the bread itself is delicious. It's a bit mild. I think these pumpkin spice chips are a little too understated. I want to try making this again with semisweet chocolate chips and see if I like using those more.
The banana and pumpkin flavors seem like a perfect marriage. I definitely recommend it. Tomorrow morning I'm going to try it with some cream cheese. Find the recipe
here
.
Today's Harry Potter quilt block is a box of Bertie Bott's Every Flavor Beans. One of my favorite blocks.
Let me know if you have a favorite pumpkin bread recipe. Or muffins. Or pumpkin anything really. I just love baking with pumpkin this time of year.