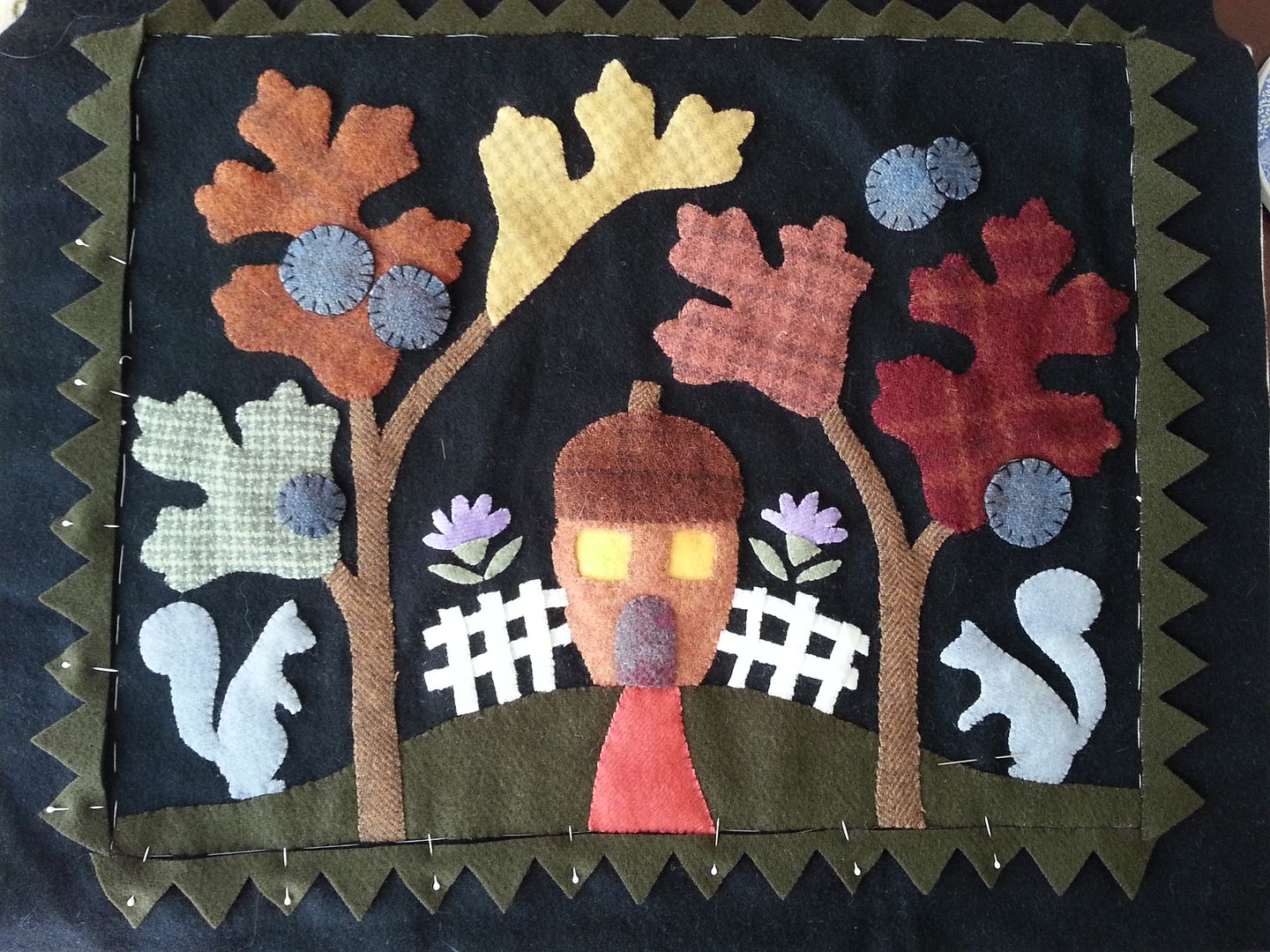 Today I'm working on this wool piece called "Acorn Hollow" and I'll hopefully finish it up. As you can see, I still have the border to stitch and then there will be a bit of embroidery to add. This is one I'll almost be sorry to finish, it's been so lovely to work on. I think that's part of why I drag my feet on some projects - I don't want to see them end!
I'm not sure where I'll put this when it's finished. Maybe I should have thought of that before. These soft woolly things are always cat magnets. The cats must think I just make pretty beds for them all the time.
It has a bit of weight to it, with all the wool, so I don't think I want to hang it on a wall. I need to put it somewhere that invites people to touch it.
It will be about 15" x 18". Where would you put it?
Linking up today with Kathy for Slow Stitching Sunday.
In keeping with my slow reveal of my Harry Potter bookcase quilt this month, here is block 4, which includes Harry's glasses. The bee fabric is a nod to Dumbledore. Dumbledore is actually the Old English word for bumble bee. J.K. Rowling knew that and mentions bees subtly in several of the books.