I've already confessed that I'm fidgety when I watch television. It's hard for me to just sit, so I do a lot of crochet. This was another simple project that I did this week. It worked up pretty quickly. For now, It's at the center of the table holding my napkins (which have their own spiderweb holder) and my mummy salt and pepper. I was never going to be one of those people who bought silly salt and pepper shakers, but these were on sale after one Halloween and my resistance was low. When I throw my big Halloween party at the end of the month this table mat will work well under a big bowl of something.
If you want to make your own - I promise it's a quick project! - you can find the free pattern at
Red Heart Yarn
. A smaller version would make a cute potholder.
Next up for the Project of Doom blocks for October: Butterbeer! Another one that was a lot of fun to make.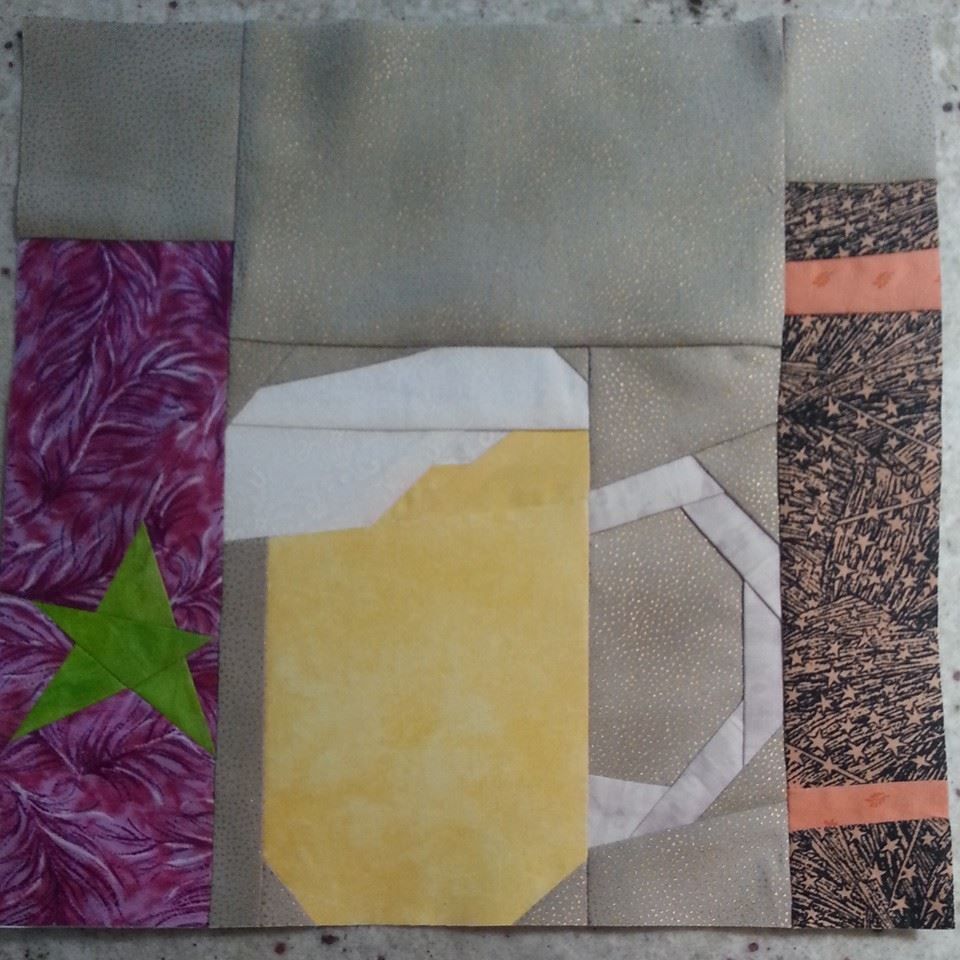 Of course, Drama Girl was concerned that the frothy beer would damage the books. I'm sure there's some spell to clean that up.
Linking up today with Heather at Books and Quilts for
Needlework Tuesday
.