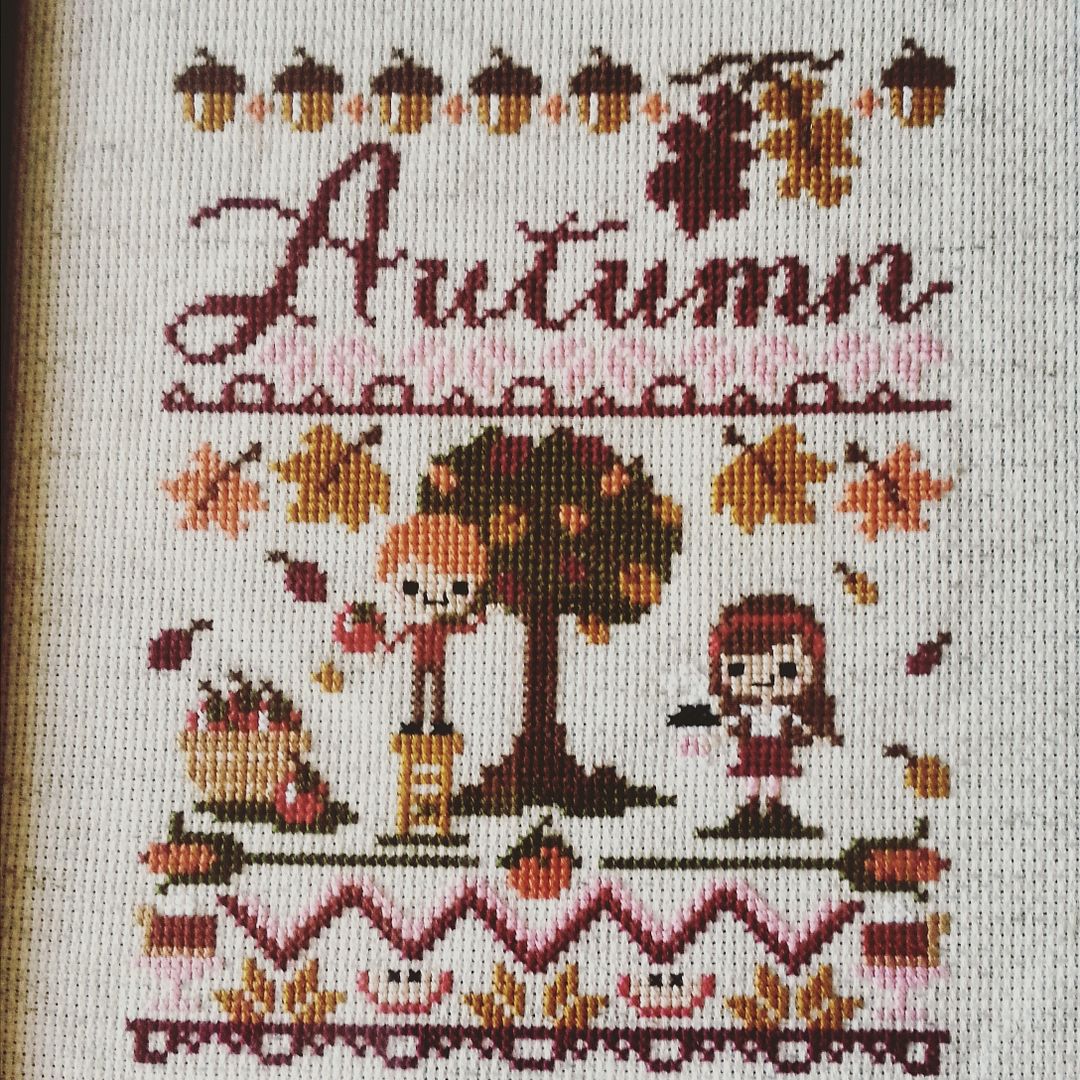 I have another finish to share. This is "Autumn Harvest Festival." The pattern is by Frosted Pumpkin Stitchery. I started this one back in January but it didn't get a lot of attention until this month.
Trying to keep the house in an Autumn mood for just a few more days. I'm itching to get going with Christmas but I'll hold off decorating for at least a week more. I used to be bothered when stores brought out their Christmas stock early, but it seems like lately Thanksgiving has been later and we've had fewer weeks to actually celebrate Christmas.
I'll enjoy pulling this out with my Fall decor next year.