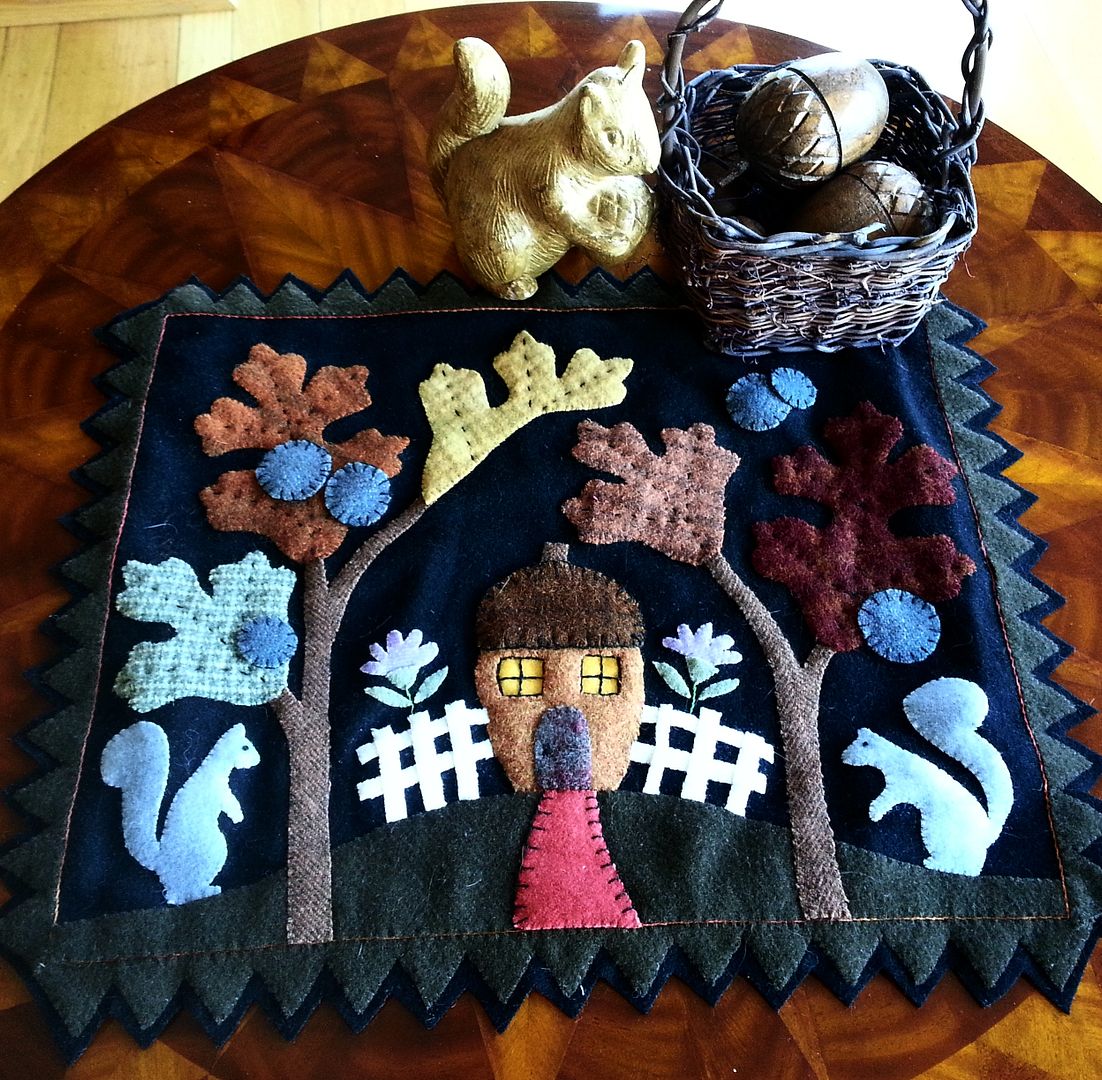 I actually finished this last month and forgot to post it, but it still works for this month. This was a fun wool piece to stitch up.
It's been sitting under my bowl of small things for this month. The house is completely switched from Halloween mode to Thanksgiving now.
You can find the pattern or kit for this project
here
.