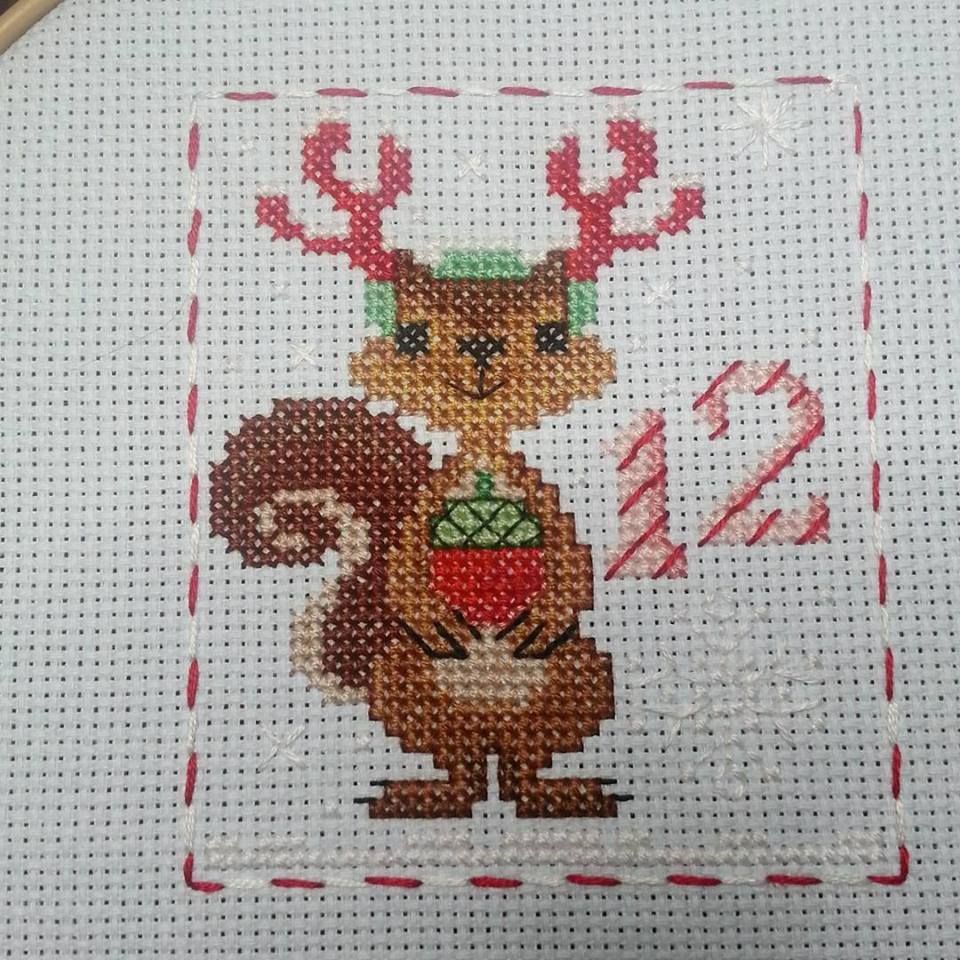 Another cute freebie from
Brooks Books Publishing
. Glad to see the little squirrel has found a festive hat to wear.
I'm stitching away madly at Christmas gifts now, so I'll have to keep them a secret from my blog for a bit. Just in case some intended recipient gets the urge to see what I've been up to.
I've started weeding out boxes in my garage and I'm finding treasures and trash galore. I found a whole big folder of pictures and craft instructions lovingly removed from magazines. That's what we used to do before we could save things on Pinterest. I barely gave all those clippings a look before I tossed them all in the recycling. I bet Pinterest has saved me money that I used to spend on magazines.
I've collected a lot of Christmas cross stitch patterns on one of my
pinterest boards
. Maybe you'll find a project you like there. Most of the patterns I like to collect are free.
Now back to my top secret projects...