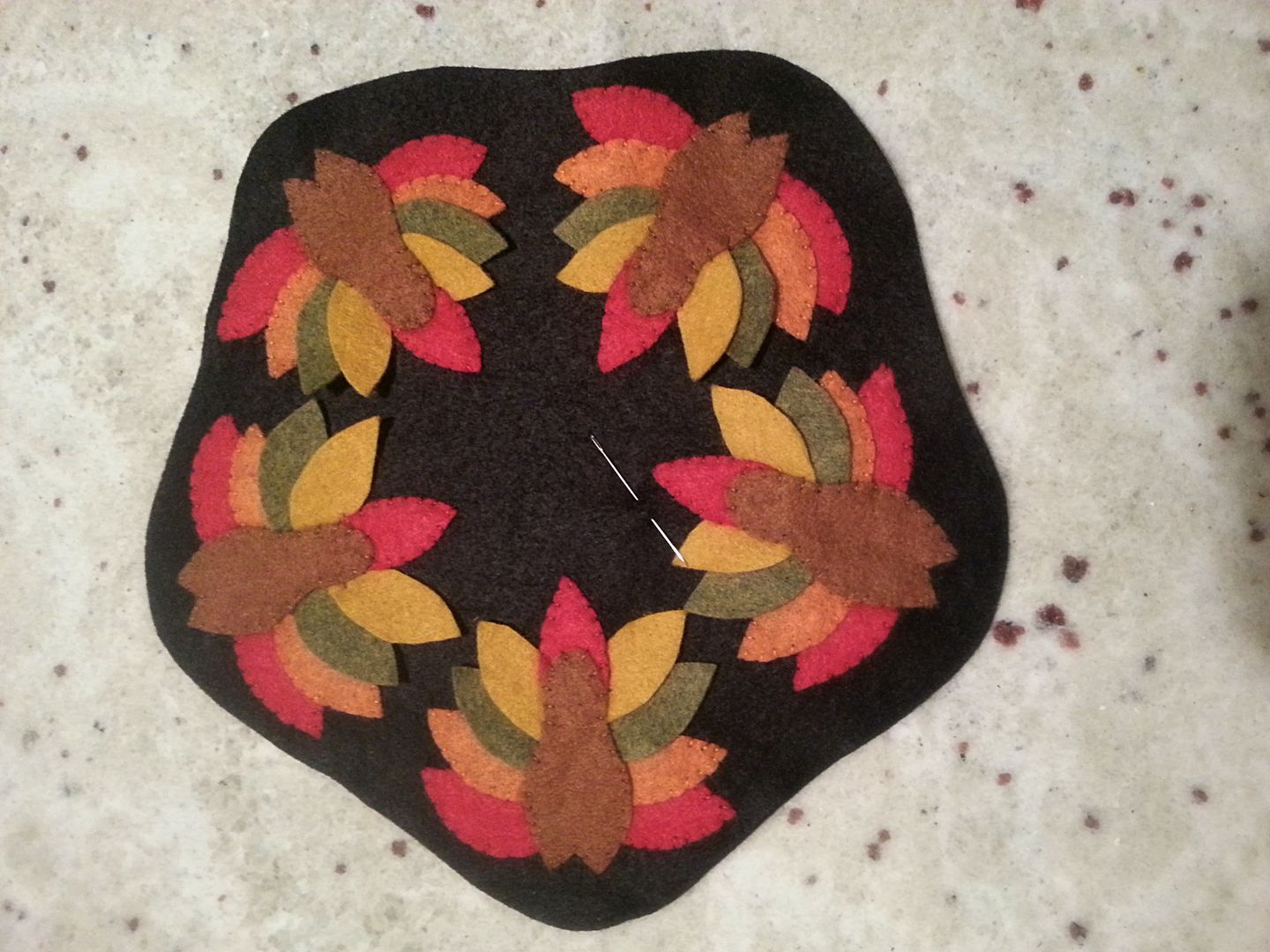 I started on this little project today. I can't believe how long I spent fussing around with the feathers to try to get them "perfect." I moved them each a million times. Sort of silly how obsessed I can get with something like this.
Right now I think they look like leaves, or peacocks, or flowers. After I finish stitching them down I'll add some embroidery faces and feet and they'll look much more like turkeys.
All of the Halloween decorations are finally packed away and the house is enjoying a little breather until Christmas. I clearly need to make some Thanksgiving quilts...